My online pediatrics consultation practice is growing because of families like yours!
Children come into this world ready to learn, love and play. They are naturally healthy, and sometimes medical intervention can do more harm than good. Technology cannot improve on nature, and no expert on child rearing can know what is right for your child.
You will find that this site combines the latest research with solid advice from a pediatrician who dares to defy her rote education and big industry-supported dogma, and seek out parent and child-centered choices in all aspects of child care. As a mother and pediatrician with more than 30 years' experience, I have come to find that less intervention in the natural processes generally brings superior outcomes.
All of the articles and information on this site have been written by me, and published in parenting magazines in the United States. For a more in-depth conversation about any of these topics, please schedule a personal confidential consultation.
A more natural approach to parenting.
Sometimes doctors don't know best. Fortunately, Mom and Doctor Susan Markel is a pediatrician who questions conventional wisdom, and instead partners decision-based medicine with the best ideas of attachment parenting.
While providing helpful natural how-to parenting ideas throughout, What Your Pediatrician Doesn't Know Can Hurt Your Child gives parents insight into many instances where standard pediatric practice is in conflict with the best research. Parents will find comprehensive solutions to specific health concerns and issues affecting children such as:
Nutrition, including breastfeeding
Common illnesses and natural healing
Discipline with love
Shared sleep
Baby carrying
Emotional health
In a reader-friendly, succinct format, not bogged down by scientific digressions, this book will assist parents in making the best possible choices for the emotional and physical health of their children.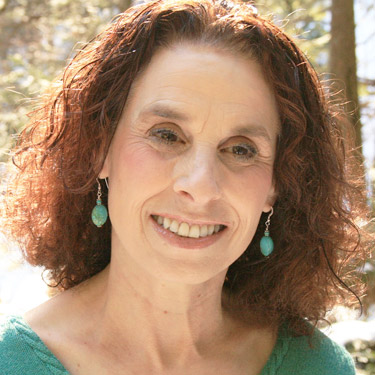 About Dr. Markel
SUSAN MARKEL, M.D. is an American Board Certified Pediatrician specializing in parent coaching and child health. A graduate of Tufts University School of Medicine in Boston, Dr. Markel became a fellow of the American Academy of Pediatrics in 1981, and an International Board Certified Lactation Consultant (IBCLC) in 1997.
Dr. Markel's philosophy of natural parenting enlists mothers to trust in their maternal instincts, and consider themselves the "experts" in raising their own children. The well-being of children often requires nothing more complicated than loving kindness, a peaceful home, and confidence in nature's remarkable ability to keep their bodies and spirits whole.
For many years in private practice in central Connecticut, Dr. Markel was an assistant clinical professor of pediatrics at the University of Connecticut Health Center and also served as a medical liaison for La Leche League International. She has been a medical associate at Attachment Parenting International, as well as a regular contributor to BabyCenter.com. In addition to having been featured on various television broadcasts, Dr. Markel was honored to be the Keynote Speaker at the LaMaze 2011 Annual Conference in Fort Worth.
Contact me to learn more about my behavior and parenting consultations.  I work with parents nationwide.